Cynthia F. Epstein, MA, OTR, FAOTA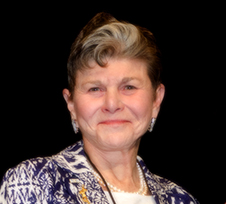 Cynthia Epstein is the President of Occupational Therapy Consultants, Inc. in Somerset, NJ. She has over 45 years of experience as a consultant, entrepreneur, program developer, and marketing expert in diverse community and health settings. She is a recognized international speaker and author concerning consultation and entrepreneurial activities in long-term care, school services, workplace safety and ergonomics, and programs for individuals with intellectual and developmental disabilities.
Cynthia has written many professional articles and book chapters, including co-authoring the Consultation chapter in The Occupational Therapy Manager; Consultation chapter in the 10th edition of Willard and Spackman; and the 1992 seminal text on occupational therapy consultation, Occupational Therapy Consultation: Theory, Principles, and Practice. Cynthiais involved in her State association (NJOTA), serving as State Liaison. Nationally she has served on the AOTA Representative Assembly (RA), as well as AOTA national committees and task forces and was as a member of the AOTF Board of Directors.